By Anthony Pancia at ABC South West WA (30/6/2023)
By age eight Ned Hart already had an understanding of what a "good rush" and "getting worked" felt like — and he knew he wanted more.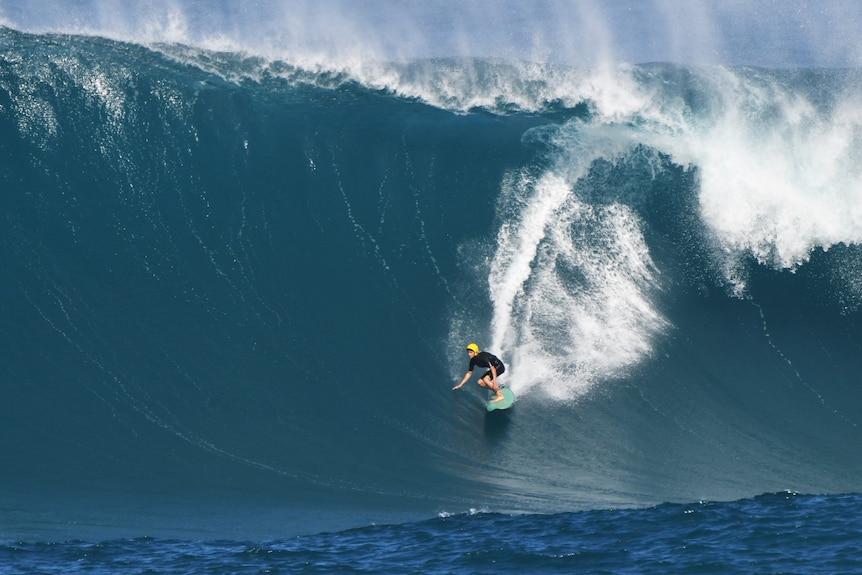 A mere eight years later he air-dropped into a remote and dangerous wave off Tasmania's south-east coast, which by any other measure could have been the pinnacle of a career if Ned had not been just 16.
Raw footage of the wild ride at Shipstern Bluff, filmed on the phones of shocked onlookers perched on a rock shelf, was posted online within minutes generating the kind of buzz such feats of daring often do.
But when a high-resolution version, shot by esteemed cinematographer Tim Bonython, was let loose on Ned's social media accounts the buzz quickly escalated.
"I was kind of blown away, to be honest. I didn't expect it actually go that viral," Ned recalled. "I've had a lot of super influential surfers leaving comments. Tom Carroll contacted me and said, 'That wave was sick.'
"It's crazy to think I've had Kelly Slater, Taj Burrow, and all the main guys looking at this wave going 'Whoa, this kid's gnarly.' It's a pretty cool feeling."
Ned said his ambition to seek adrenaline-inducing activities was initially fuelled by beach-related activities with parents Adele and Paul.
"My dad used to tow me on a boogie board and I just got to love getting smoked [surfer's code for a punishing wipe-out] and the feeling of a good rush," Ned said.
"Dad used to get a good laugh out of it, and I was loving it too."
At eight years of age, Ned had a formative session at a local reef break under the watchful eye of family friend and former professional surfer Claire Bevilacqua that would prove to be the deal-breaker.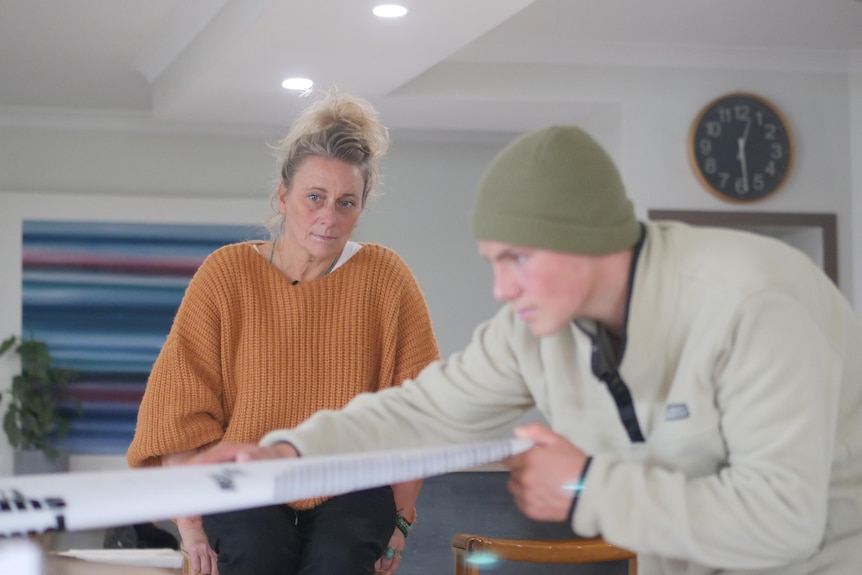 "She pushed me into one wave and I remember getting super barrelled and it felt so good," Ned said. "From that day on I was hooked on the feeling of getting tubed. It was so sick."
Ned initially followed a well-worn path of promising young surfer setting out in the competitive arena, but recalled it not being his "niche".
Again with the support of his parents, Ned began to pursue his ambition to "chase swells" and "XXL rides" at black-diamond runs around the world, including Hawaii's Waimea Bay and Teahupoo in Tahiti.
Mother Adele, who now acts as Ned's part manager and part social media consultant, said she felt comforted by her son's intuition in precarious situations when he would depart for various "strike missions".
"I'm probably more worried when he's out late at night in a car with his friends than I am when he surfs 15 or 20-foot [4.5–6m] waves," Ms Hart said.
"He's always been very intuitive in the water. He has good people and mentors around him and the guys he's in the water with at those breaks are some of the most competent out there, and I trust them totally."
Harry had been held underwater and thrashed against rocks, surfaced unconscious and not breathing until his father, James, administered CPR. He was later airlifted to hospital.
Ned recalled the incident adding perspective to his accomplishment. "I was pretty rattled by that. I'd had the best session of my life and he was in hospital," Ned recalled.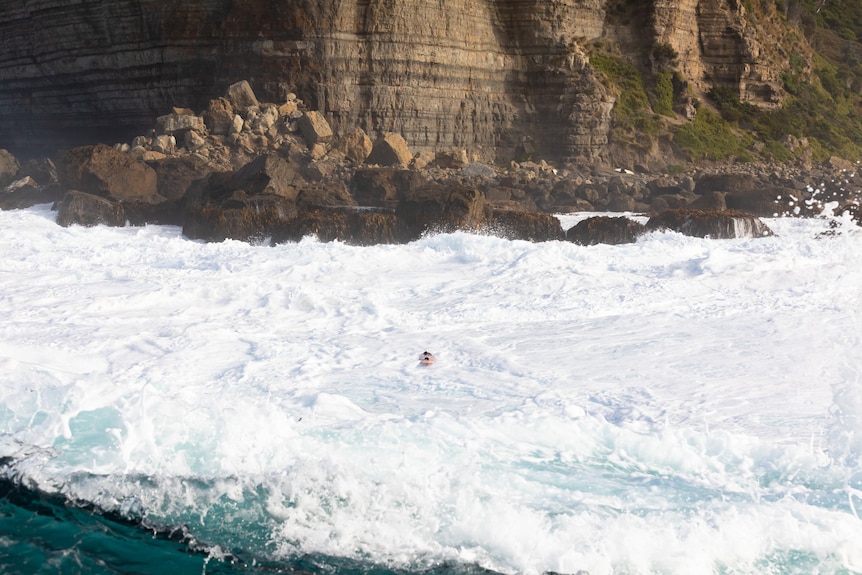 As for the moments leading up to the wave, which would later springboard Ned to international attention, he recalled a mix of emotions in the seconds prior.
"I just had all this fear and emotion running through my head," Ned said.
"It's a funny thing though, you've got all these feelings running through you, you're shaking, you're scared but, when you harness that, I think that's when you perform at your best. It's a pretty cool feeling."
Key points:
- Surfers are increasingly eyeing social media platforms as sponsorship deals dry up. 
- Wild rides on big and dangerous waves are likely to generate more online traffic than competition wins.
- Ned Hart's incredible ride in Tasmania hit the internet no sooner than when it ended by onlookers filming with phones.
Check out Ned's YouTube video as well.
Find similar articles
blog